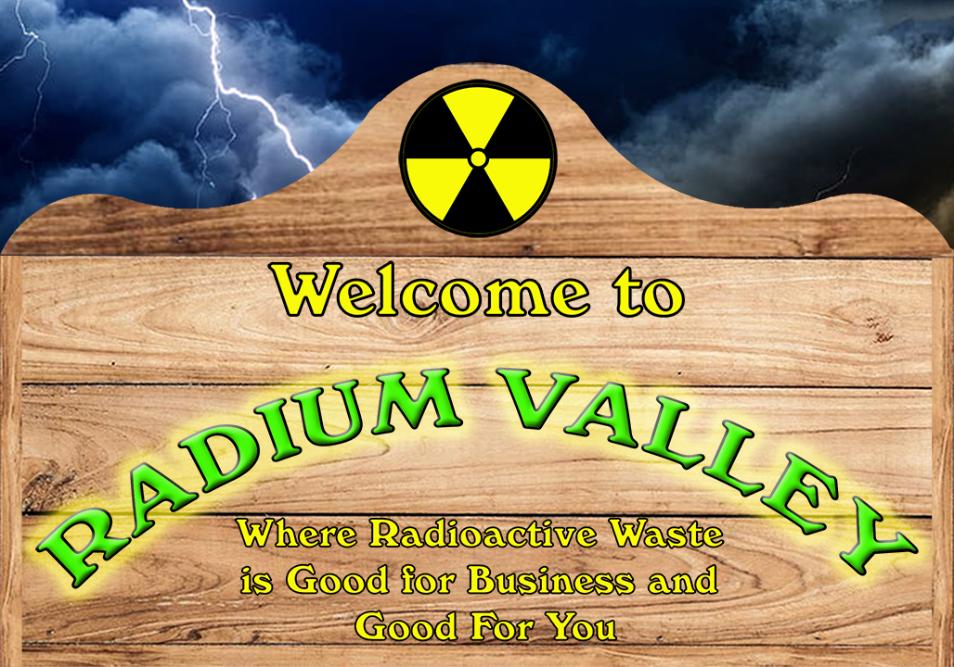 THE COSHOCTON BEACON

Nov. 3, 2022
For decades the people of our state have been hearing false narratives and misinformation from Ohio legislators and lobbyists. The gas and oil industry in particular has been misrepresenting the risks to Ohioans from its production and waste disposal operations. Our State House has been loaded with people who will pass any law, regulation, or policy the lobbyists hand them, regardless of the impact on our families or our environment. The greed, the power grabbing, and the corruption are real as evidenced by the recent arrest of Coshocton's State House Speaker, Larry Householder. He and his cohorts have been indicted in a multi-million dollar bribery scam. They are accused of attempting to use your tax dollars to line the pockets of energy industry executives as well as their own.
But our politicians are engaged in much worse practices than just taking money. Most Ohioans are not aware of how indifferent our policy makers have become to the health and welfare of Ohio working people. They are currently allowing radioactive oilfield waste derivatives to be dumped on our neighborhood roadways to control ice and dust. It is being marketed under the name Aqua Salina. The Ohio Department of Natural Resources took samples and tested them for radioactivity. They found dangerously high levels of radioactive cancer causing Radium 226 and Radium 228. All samples were found to exceed the Federal drinking water standards and averaged 346 times higher than the EPA legal limits. This carcinogen is being spread on land near drinking water sources and on dusty roads and will remain radioactive for thousands of years. Radium is able to accumulate within the body with repeated exposures. Your risk increases every time you use water sources, roads, parking lots, sidewalks or driveways that are exposed to radioactive oilfield waste contamination. But ODNR still allows dumping to continue. This disregard for the wellbeing of Ohio citizens is typical of the kinds of policies our legislatures are enacting and ODNR is allowing.

For this reason Coshocton Environmental and Community Awareness has joined a coalition of state and national environmental groups who have sent a petition to the US EPA. We are asking that the EPA assume regulatory control over Ohio's class II injection wells and the disposal of radioactive oilfield waste in our state. For more information go to www.RadiumValley.org
Nick Teti
CECA
STOP SPREADING RADIOACTIVE

"BRINE" ON OUR ROADS AND LAND
The ABC's of "Brine"

A: All over the place - "Brine" derivatives are being spread all over Ohio; on township roads, county roads, private land, and public land. But after it rains or the snow is melted it flows into the wells, springs, ponds, rivers and aquifers that we all share and use.

B: "Brine" is Radioactive - "Brine" is really oilfield waste from gas and oil wells. ODNR tests prove it contains high levels of radioactive Radium.
C: Cancer - Cancer is caused by high levels of Radium.

Just STOP "Brine"

Sign the petition

Talk to your neighbors

Opinion - Give yours to a politician

Put a sign in your yard


WHAT CAN I DO?

CLICK THE BUTTON to FOLLOW THE LINK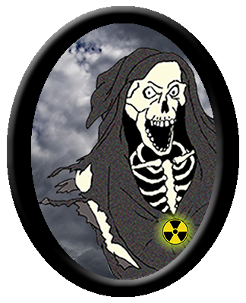 Hello folks,
Welcome to Radium Valley. My name is Mortimus. Let me show you around and share some information.

Our politicians are helping their big campaign donors by allowing radioactive oilfield waste to be spread on Ohio's roads and land. In addition to Radium the waste also has a lot of salt so the industry calls it "brine" and wants to use it to de-ice roads and control dust. Radium Valley is the name we are giving to locations affected in this latest adventure by the Ohio Legislature and their pals in the oil and gas industry. Places where Radium is being dumped are growing throughout our cities and counties. Ohio's policy makers are changing residential, commercial, and agricultural land into unregulated dumping grounds and allowing a dangerous cancer-causing radioactive element, Radium, to accumulate. They are allowing "brine" to be sold as a commodity in stores. This is all happening with little or no over-site and no accountability. The industry gets to dump their waste for free in our neighborhoods and our families get to live with the risks. If you would like to begin your tour just click a button below and follow me.
Find out what our legislators are doing.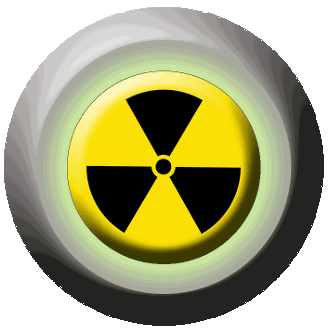 www. RadiumValley.org is Owned and Operated by CECA